Embroidery Knally offers a selection of traditional hand embroidery classes, which are suitable for newcomers to the tecnhique and more experienced embroiderers.
It was started under the name Embroidery Now in 2007 by Gill Holdsworth when she was Head of Student Education at the Royal School of Needlework. It provided a venue outside London for students and tutors, particularly new tutors.
Gill had visited Winchester Quaker Meeting House before, and thought it would be a welcoming venue for small classes. Numbers are limited to 10, which means students benefit from the close attention of the tutors.
In 2015, Jane Bennett - one of the Winchester Quakers - took over the administration of the classes. During the pandemic, classes were able to continue on Zoom, and going forward there will be a mixture of in person and online classes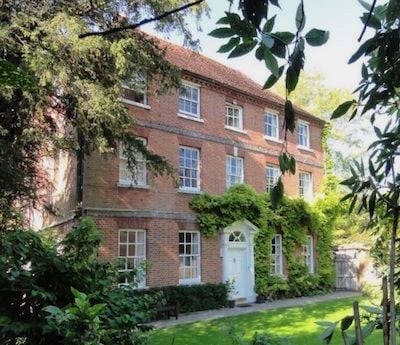 (Knally is either an old Cornish dialect word, or one used uniquely by Jane's father. It's a variation on knack, and he would say, "You have the knally of it now" when a new skill was managed, so it seems apt for learning something new.)